Born To Run "The Springsteen Experience" & Still The Same "A Bob Seger Tribute" – Feb 23 2019 – 7:30pm
01359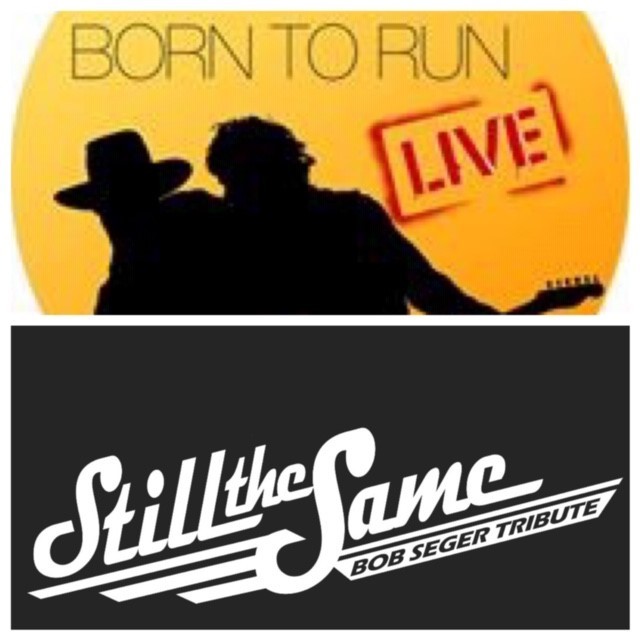 Born To Run: The members of Born to Run Live come from a varied background of live performance experience as well as varied life experience. Those differences come together in a magic synergy with their shared passion for the works of Bruce Springsteen and the E Street Band.
Still The Same: A Bob Seger Tribute is a Front Range band that performs the timeless roots-rock hits of Detroit singer-songwriter-musician Bob Seger. The band is comprised of respected veterans of the Colorado musical circuit in addition to a couple of talented fresh faces.
Over the course of six decades, Seger and his backup bands, including the Silver Bullet Band, landed 31 hit songs on the Billboard Hot 100 and sold over 75 million records worldwide. He was inducted into the Rock and Roll Hall of Fame in 2004 and the Songwriters Hall of Fame in 2012.
Still the Same balances its Seger set by including fiery roots rockers ("Katmandu," "Her Strut," "The Fire Down Below") melodic masterpieces ("Still the Same," "Mainstreet," "Against the Wind"), garage psychedelia ("Ramblin' Gamblin' Man"), introspective anthems ("Turn the Page," "Travelin' Man"/Beautiful Loser") and the bedrock classic "Old Time Rock and Roll."
Reservatio​n Name? "Your First & Last"
Like to sit with your friends? Enter their reservatio​n name.
Accessible Seating
A member of our group requires accessible seating. (0)