Chris Daniels and the Kings – Jan 26 2018 – 7:30pm
00361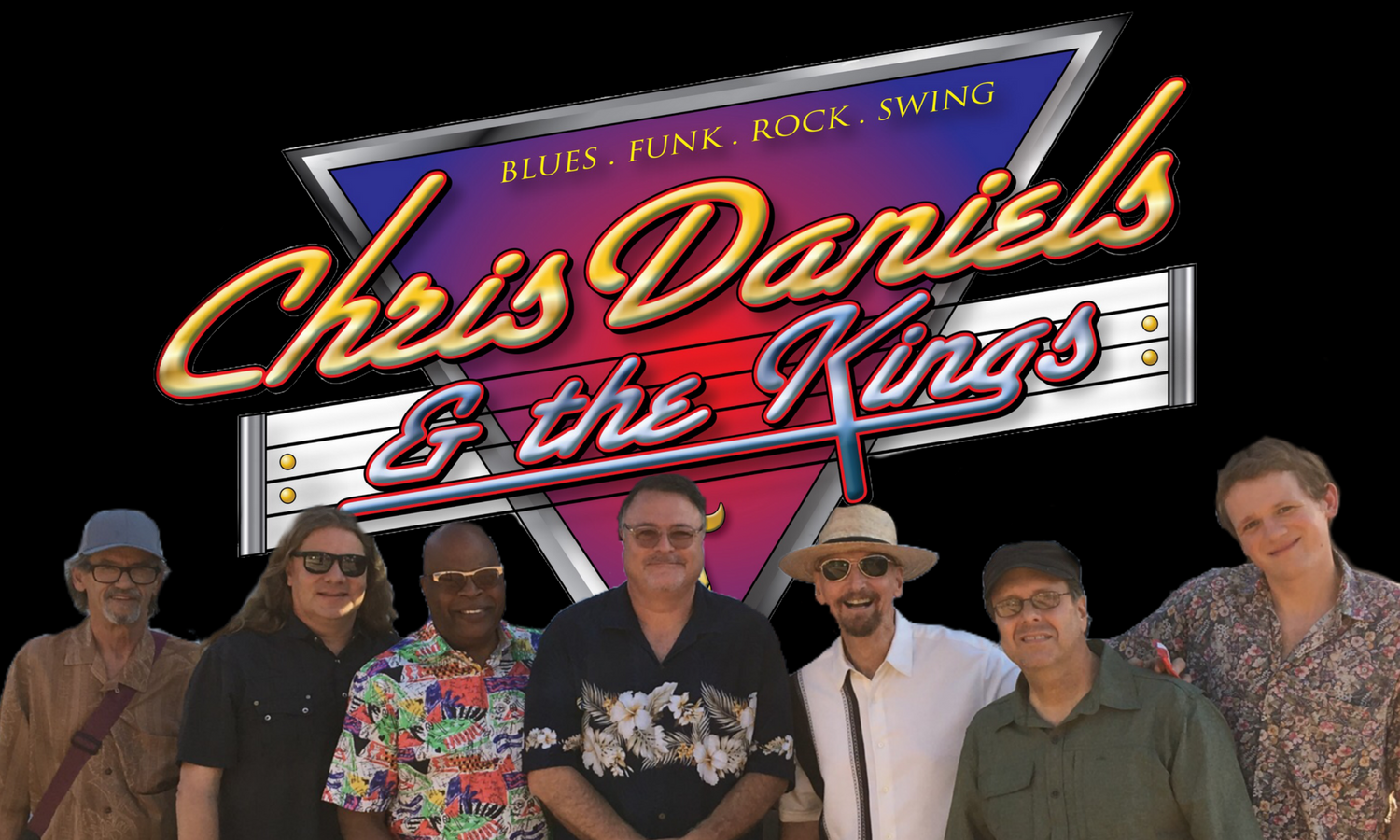 Horn-driven roots rock, soul & funk band, Chris Daniels & The Kings from Denver, Colorado. International touring & recording artist. Chris Daniels: is not related to Charlie or Jack or Bill — though often asked that question. Starting as a 17 year old songwriter and guitarist back in the 70s when he played with David Johannsen, (before the New York Dolls) and later with Russell Smith (after The Rhythm Aces), Chris has preformed thousands of shows, touring with his current band Chris Daniels & the Kings for 33 years. He has worked making records and performing with some of the most respected musicians in the business including Sonny Landreth, Sam Bush, Bela Fleck, David Bromberg, Al Kooper, Bill Payne, and Don Was to name only a few. He was the founder of the Telluride After Hours Jam playing that festival on and off for ten years beginning in 1975. For the past 4 years he's served as the festival MC.
Admission: $15 Reserved Seating/$12 General admission available at the door
Reservatio​n Name? "Your First & Last"
Like to sit with your friends? Enter their reservatio​n name.
Accessible Seating
A member of our group requires accessible seating. (0)