Colcannon Holiday Show – Dec 18 2018 – 7:30pm
01328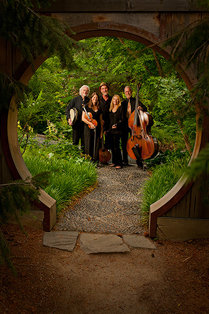 No other holiday has the the magic or the mystique of Christmas. Be it the solemnity and reverence surrounding Bethlehem or the camaraderie and gift-giving of the more secular celebrations, the moods of Christmas are many and rich.

Colcannon's Celtic Christmas is a celebration of those many moods. From a reverential medieval Irish hymn to a modern folksinger's wry observations of 'Christmas in Brooklyn', from a Basque carol to a T.S. Eliot poem, served up alongside stories of intractable Christmas cakes and skating accidents, Colcannon's Celtic Christmas is a moving and joyous celebration of the season. There's even a polka!
Admission: $18 advance/$20 door
Reservatio​n Name? "Your First & Last"
Like to sit with your friends? Enter their reservatio​n name.
Accessible Seating
A member of our group requires accessible seating. (0)