Romero & Halfway There "A Tribute To Bon Jovi" - Feb 16 2019 - 7:30pm
01330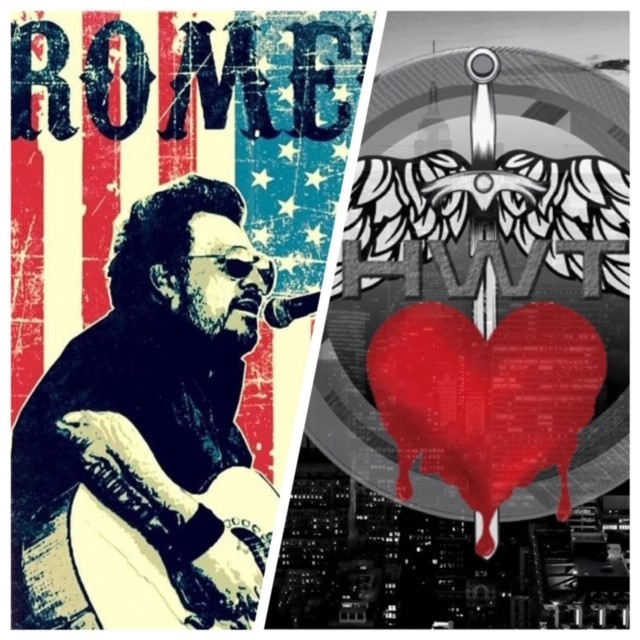 Romero – Christopher C. Romero is an actor,writer,director,musician, producer & radio personality.Known for his bands SICK, Drug Under, Jar Of Flies, Soul Crusher, Romero Unplugged,Romeo Delight, Lynch Mob & the Jimmy D' A'nda Project. Romero has shared the stage with some of the biggest names in rock & roll over the past 20 years including Alice Cooper, Ratt, Warrant, Whitesnake, Kings X, Lynch Mob, Dokken, 30 Seconds To Mars,Tremonti, The Winery Dogs, Cinderella, Staind, Living Colour, Three Days, Grace, Skid Row, Poison, Bret Michaels, & Vince Neil just to name a few.

Halfway There "A Tribute to Bon Jovi" – Halfway There is a tribute to the music of Bon Jovi the pop-metal superstars who with their 1986 blockbuster Slippery When Wet and its hit singles "You Give Love a Bad Name," "Wanted Dead or Alive," and "Living on a Prayer," changed the face of Rock and Roll. Bon Jovi wound up transcending the big-haired '80s, withstanding changes in style and sound to become one of the biggest American rock bands of their time — selling over 120 million albums worldwide and sustaining their popularity well into the new millennium and became second only to Bruce Springsteen in defining the sound and spirit of New Jersey rock & roll

Admission: $15 Reserved /$12 General admission at the door

Reservatio​n Name? "Your First & Last"
Like to sit with your friends? Enter their reservatio​n name.
Accessible Seating
A member of our group requires accessible seating. (0)