The Substitutes "The Who Tribute" & The Strange Parade "The Doors Tribute – March 2 2019 – 7:30pm
A3876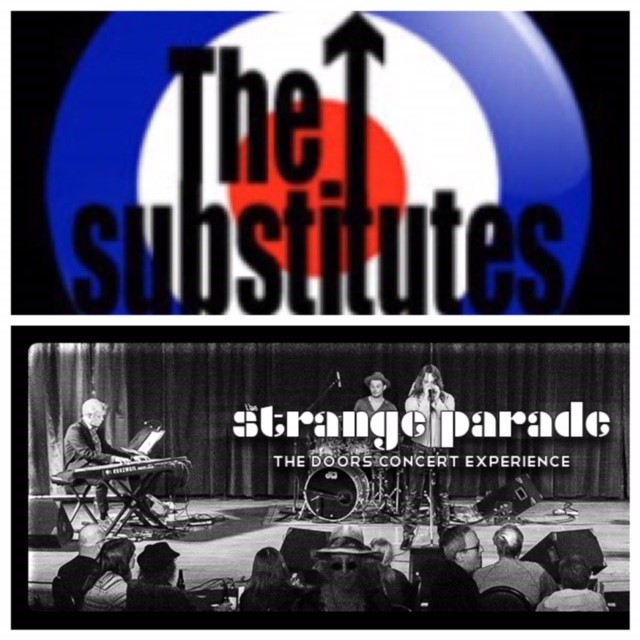 The Substitutes are one of the few, if not the only, all WHO cover bands in the Western and Central United States. In fact, most other WHO tribute acts are just that, bands that engage in looking and acting like members of The WHO. The Subs are not as concerned with the visual duplication of the band as they work more towards recreating the quality and energy of the music, bringing both live and studio elements to the mix.

The Strange Parade is the Doors concert experience, live and revived. Not a single song is a copy of an album recording; everything the band does is inspired by the live direction of the original group.
Admission: $15 Reserved Seating/$12 General Admission at the door on the night of the show
Reservatio​n Name? "Your First & Last"
Are you joining the table of another ticket buyer(s)? Please enter their First & Last name.
Accessible Seating
A member of our group requires accessible seating. (0)