Thumpin' – April 13 2019 – 7:30pm
01367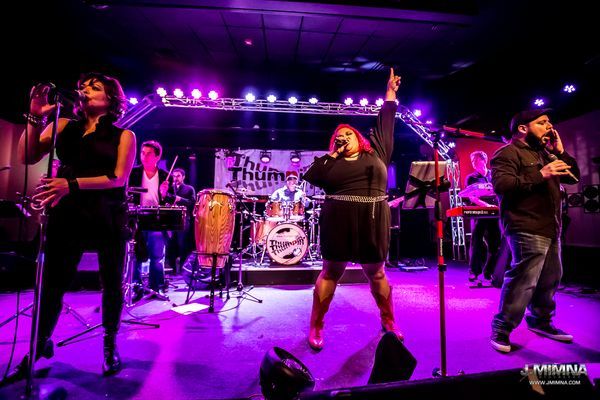 Thumpin' is one of the most popular bands on the Denver music scene, drawing enthusiastic crowds and amassing a loyal following who love what this band does: providing its audiences with music that moves the body and soul, music with maximum groove. Thumpin' combines two energetic lead vocalists with a tight rhythm and horn section, pristine vocal harmonies, and a repertoire of songs that spans five decades of funk, soul, and R&B: songs that are infrequently played by other acts yet are instantly recognizable and one hundred percent danceable.
Admission: $15 Reserved/$12 General admission at the door
*This show is 21 and over

Reservatio​n Name? "Your First & Last"
Are you joining the table of another ticket buyer(s)? Please enter their First & Last name.
Accessible Seating
A member of our group requires accessible seating. (0)